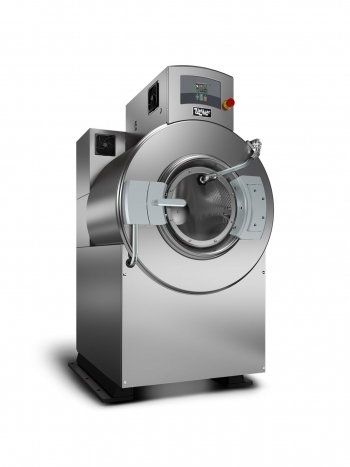 High-Performance Industrial Washer-Extractors
For high-capacity on-premises laundries whose operation demands the best of the best, there's no other choice than UniMac® high-performance washer-extractors. Durable construction, industry-leading efficiency and exclusive innovations like UniLinc™ and OPTispray™ combine to deliver lower costs and higher throughput than any other laundry machine on the planet. Whether you operate a hotel, long-term care facility or any other on-premises laundry, UniMac has a washer extractor for you. With a full line of versatile, industrial-strength commercial laundry machines, we have a solution to suit any on-premises laundry needs.
Key Features
UniLinc controls with 48 programmable cycles
Most industrial and commercial design
OPTiSpray Spray Rinse saves money while providing a superior rinse
High-Speed Extraction Speeds up to 400 G-Froce
Wireless network capable for cloud based monitoring and reporting through UniMac's TotalVue system
Save water and energy
Increase throughput
Gain flexibility and control
Easy to use
Supply injection ready or optional soap box
---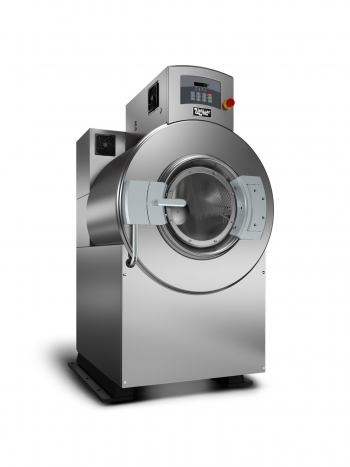 Mid-Performance Industrial Washer-Extractors
With all the durability, efficiency and innovation of high-performance models, UniMac mid-performance washer extractors are designed for facilities that do not require super-high G-Force extraction but still want to take advantage of the industry's lowest cost of ownership. These industrial washing machine workhorses come ready to deliver reduced costs and optimized throughput to on-premises laundry facilities in industries of all types and sizes.
Key Features
M30 Controls with 30 programmable cycles
More economical, Mid-Performance design offers legendary durability but designed for laundries requiring less robust feature sets
Extraction Spin Speeds up to 200 G-Force
Supply injection ready or optional soap box
---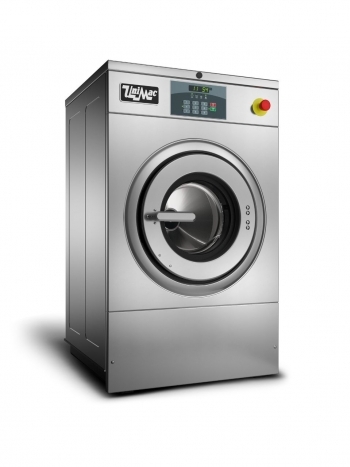 UC Cabinet Hardmount Washer-Extractors
Designed to meet the low-volume application needs of small on-premises laundry facilities or larger OPL facilities that want to add versatility to their commercial laundry equipment lineup, UniMac cabinet hardmount washer extractors deliver all the durability and performance you'd expect from the world leader in commercial laundry. Featuring the industrial strength and innovation that UniMac commercial laundry equipment is famous for, these remarkable washer extractors are built to get the job done right. Still high-efficiency. Still high-throughput. Just in a more affordable package.
Key Features
M9 Control with up to 9 programmable cycles
Soap box or supply injection ready
Up to 200 G-Force extraction spin speeds
Uses 7% less water while maintaining optimal cleaning
View Product Line
---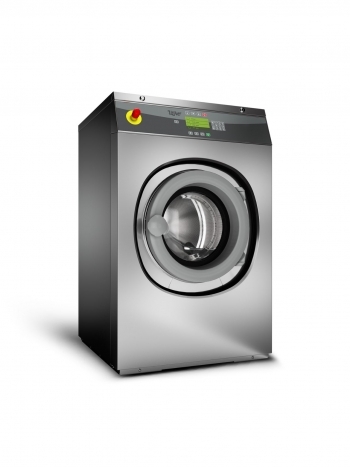 UY Softmount Washer-Extractors
Ideal for second-floor on-premises laundries or other installations where a poured foundation isn't an option, UniMac® UY model softmount washer-extractors offer the perfect solution. Like all UniMac commercial laundry equipment, these reliable laundry machines are built with unyielding construction to ensure industrial strength. With cutting-edge innovations and green technologies, they're designed to reduce costs and maximize throughput. These machines can withstand the harsh demands of commercial and on-premises laundry facilities in a variety of industries, from athletics to hospitality. In addition, innovative ECO Technology washing programs and unique product design features greatly reduce water costs, delivering 15% water savings versus older models in the market. Pair them with UniMac tumble dryers that feature industry-leading OPTidry™ Over-dry Prevention Technology, and optimize throughput for your entire laundry.
Key Features
ProForm Programmable Controls with up to 99 Cycles
Commercial design in 20lb-70lb range, industrial design from 90lb-275lb
Softmount Construction for flexible installation where the foundation is less than ideal for a hardmount
High Spin Extraction Speeds up to 400 G-Forces
Supply injection ready with soap box
Industry leading durability.
---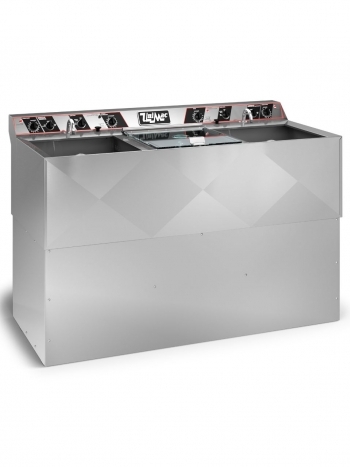 Car Wash
The UM202 is the only heavy-duty toploading washer-extractor in the world constructed from 100% stainless steel. It has long been the industry standard for car wash owners who require an effective wash at an efficient pace.
Key Features
Faster cycle times
Easy to use controls
690 G-Force extraction speed
Decreased utility costs
Simple installation
Easy to use and maintain
Heavy-duty machine with long life is built to last
The right amount of water all of the time
Car wash and dairy farm use (specialty uses)
---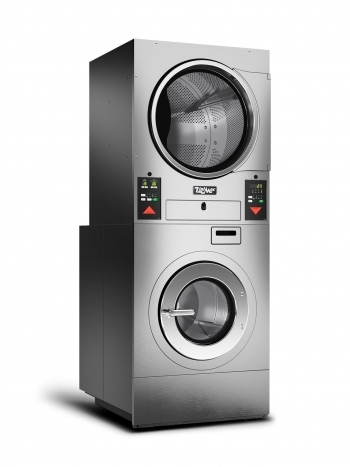 Commercial Stacked Washer-Extractor/Tumbler Dryers
UniMac's stacked washer-extractor/tumble dryer is a unique product that truly delivers increased productivity. This machine is perfect for when a more commercial solution is needed within a smaller footprint than your traditional "side-by-side" washer-extractors and tumbler dryers.
Key Features
Ideal for small OPL settings with limited space
Improves throughput
Minimal front fasteners give quick access to key washer-extractor components to improve serviceability
Supports a higher volume than typical retail and light commercial products
66% more wash capacity than typical retail top load washers
More than double production with higher capacity and faster wash times
Reliability and durability that drastically outperforms retail or light commercial options