UniMac Commerical Laundry Equipment


UniMac has been recognized around the world as the leading manufacturer of commercial laundry equipment. Our complete line of washer-extractors, commercial dryers and flatwork ironers are renowned for their durable construction, innovative features and efficient performance. And over the long haul, our machines provide the lowest operating cost in the industry.


We know how seriously you take your business, and you deserve a partner that is just as serious about laundry. From our industry-leading financing options and laundry design, analysis and planning services to the service and support of our global network of expert distributors, we provide everything you need to achieve success.



Speed Queen Commercial Vended Laundry Equipment


Made in America and refined for more than a century, Speed Queen is renowned for the consistently powerful performance of our machines. That same passion is shared by the legions of loyal customers who spread the word about our brand worldwide.
We are the world's largest commercial laundry company, with an undeniable history of proven performance and reliability. Laundry managers rely on the practical ingenuity of features designed to make their lives simpler and more productive. Our commercial-grade construction is rugged, dependable and built to last.

Speed Queen features new, innovative controls and designs- offering the highest profitability with the most in depth level of control and function on the market. Speed Queen Insights Technology Suite paired with an intuitive, easy to use payment app system helps make's Speed Queen's equipment not only the most durable and profitiable, but also the most user friendly- bringing customers back for more!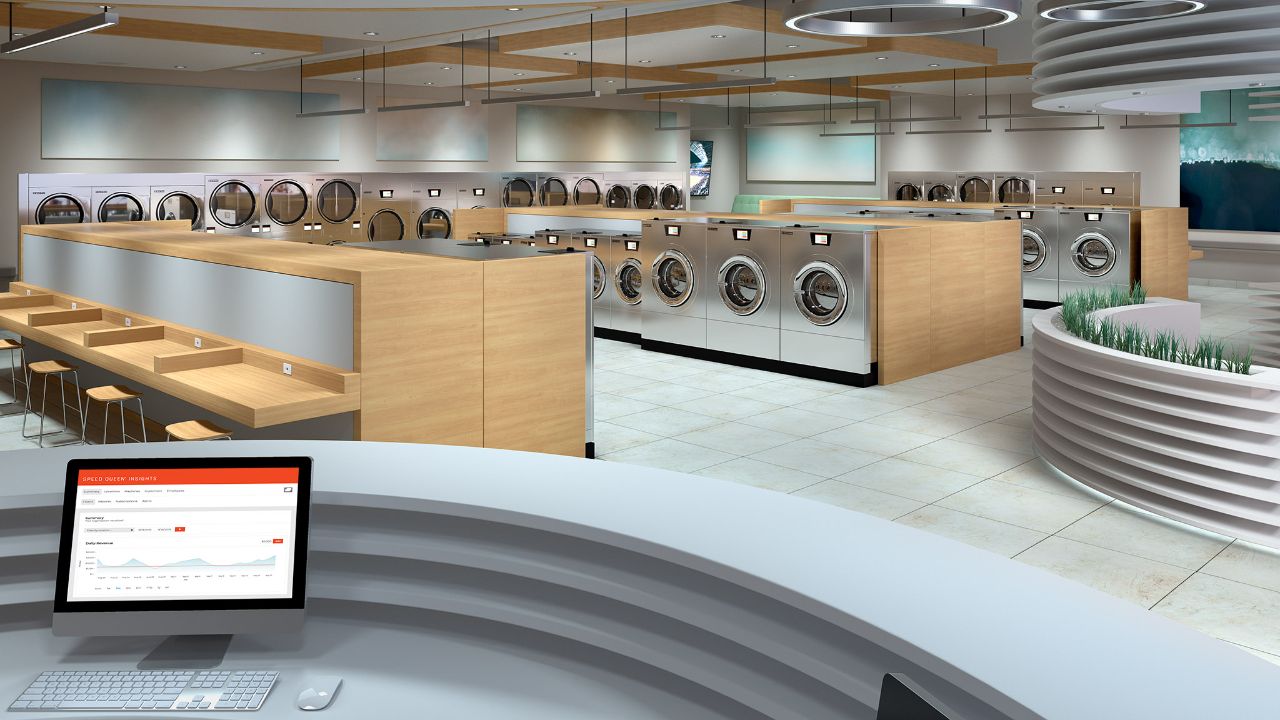 ---
Braun Industrial Laundry and Finishing Equipment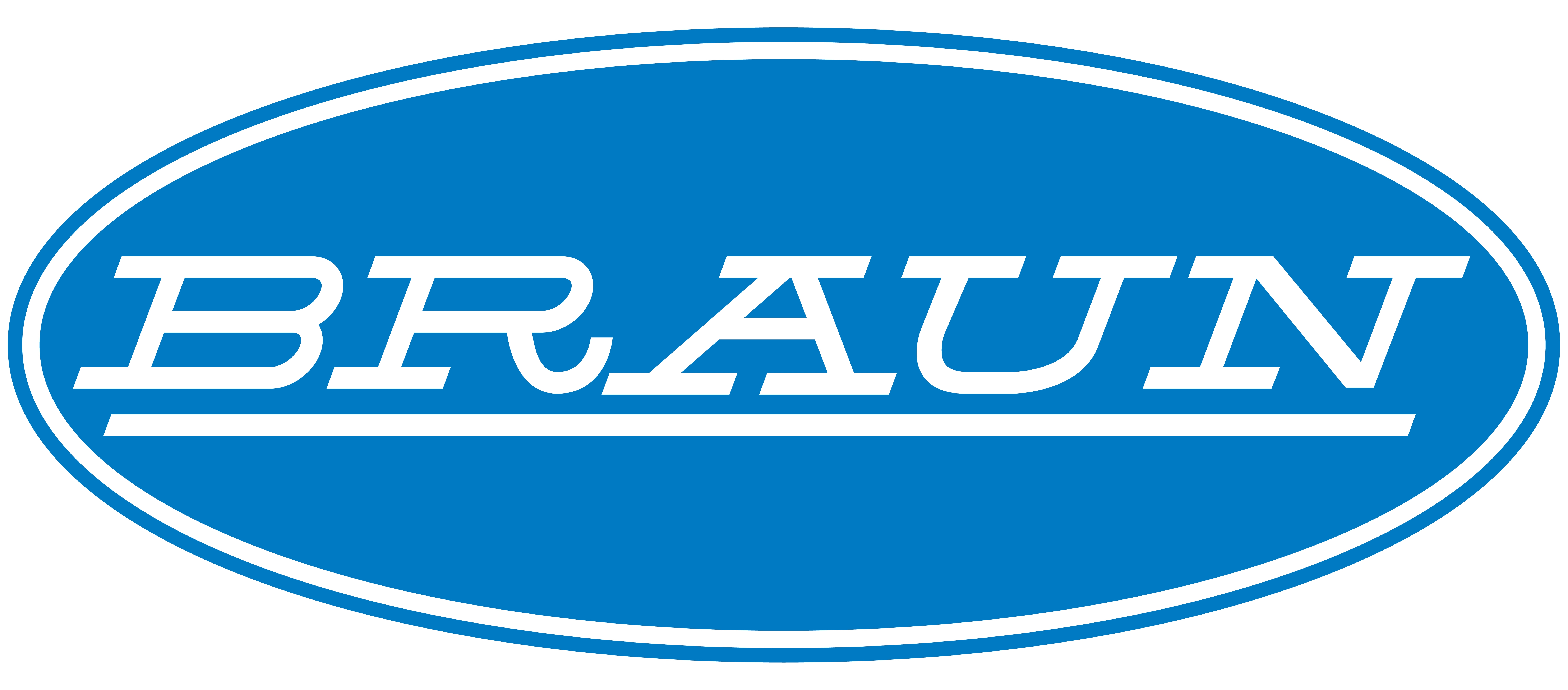 Since 1946, Braun has revolutionized the laundry industry with innovative products designed to make laundry and textile facilities more productive and profitable. Braun manufacturers some of the most durable, profitable, and recognizable industrial laundry equipment in the world.
From open pocket washers, to small piece folders, to large batch tunnel washers- if your operation requires large industrial laundry and finishing equipment, Hynes and Waller is here to meet those demands with Braun's impressive line of machinery.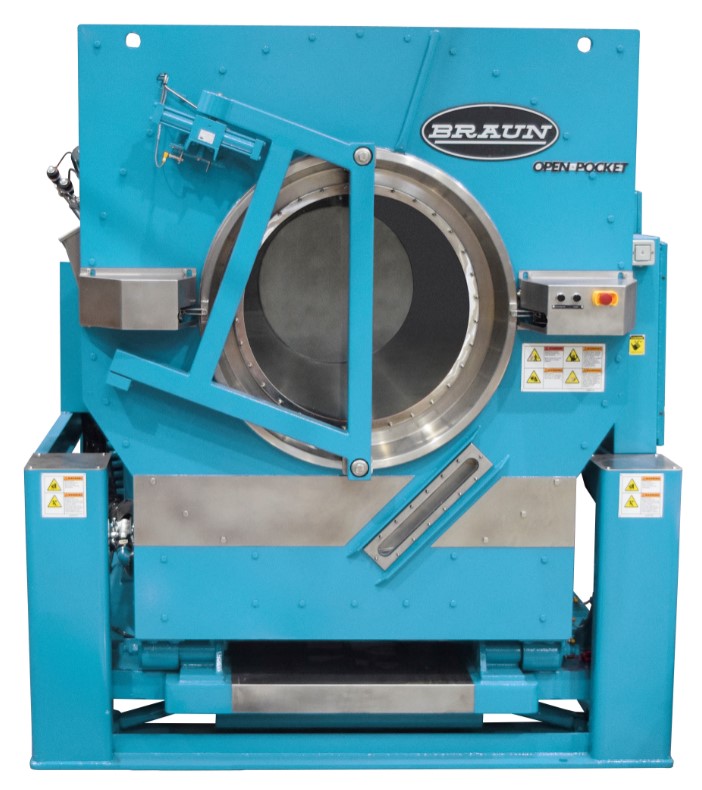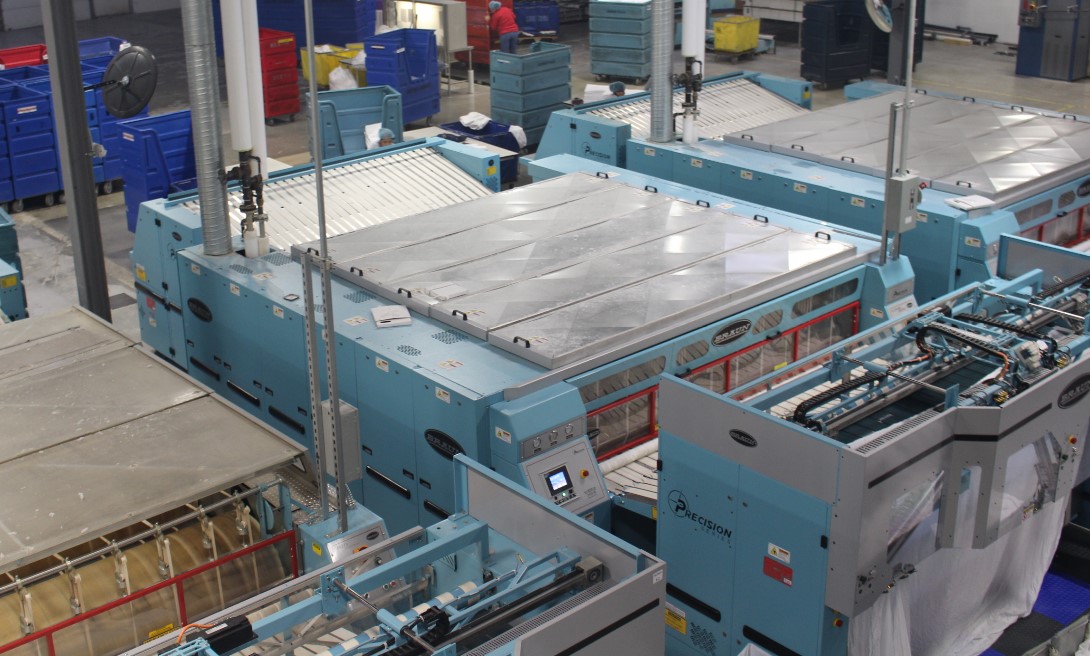 ---
Chicago Commercial Ironing Equipment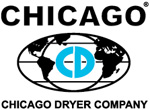 Every day, Chicago ironers remove more water from more pounds of wet linen around the world than any other commercial ironing equipment. Chicago offers the world's widest range of gas, thermal fluid, steam, and electrically heated commercial ironers in many different roll diameters and lengths to produce as much as 2,200 pounds of finished linen per hour, as well as compact models with capacities of 175 pounds per hour.
Chicago's commercial ironing equipment has redefined temperature control. Our gas heated ironers, with patented Eagle Eye® touchless temperature system, eliminates mechanical contact shoes, high temperature limit switches and temperature fluctuations due to excessive wear or lint/wax buildup. Precise burner control and quicker response time mean greater efficiency. This increased performance, reliability, and efficiency brings gas heated ironing to a wide range of users with high production rates previously attainable only by multi-roll steam or thermal fluid commercial ironers. Because no external boiler or heater is required, you'll see substantial savings in floor space, capital investment, stationary engineer, utility, and operating costs.