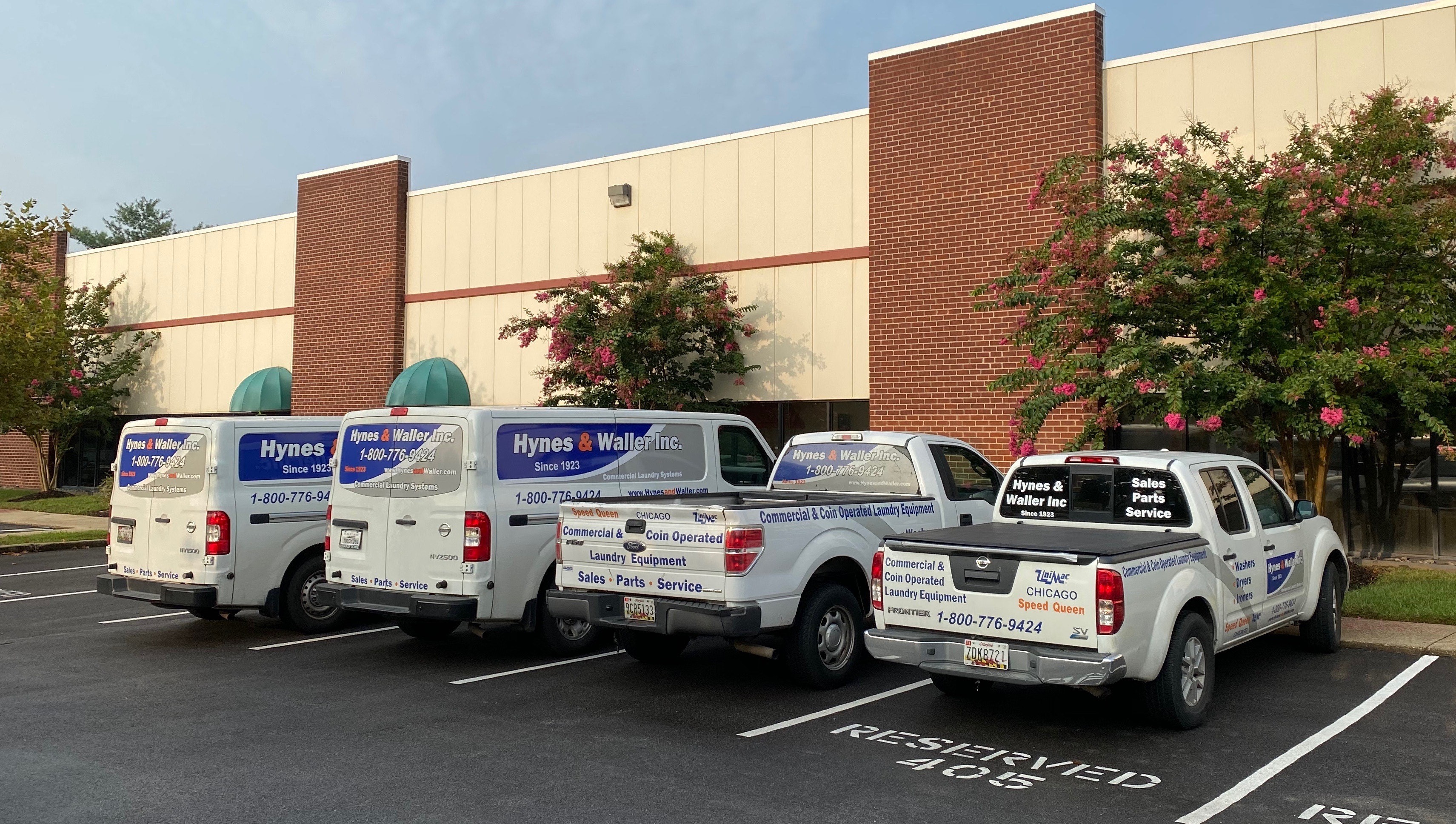 The goal of Hynes & Waller's Service Department is to serve the total needs of our customers.
We are commited to continuing to be a business dedicated to establishing lifelong customer relationships by delivering superior value and providing exceptional customer service. We service most commercial makes and models and have extensive knowledge and training. Our factory certified technicians have the knowledge and expertise to deliver the correct repair the first time!

A key reason our company has thrived for nearly 100 years is our keen focus on the fact that our success is directly dependent on our customers' continued success- and we take that mindset into every service call.
Conserve Energy Dollars
Equipment that is regularly maintained runs more efficiently and uses less energy saving your bottom line.
Extend the Life of Your Equipment
Replacing equipment can be very costly to your business. Equipment that is regularly maintained has fewer breakdowns, less wear and extended life.
Offset Interruptions to Your Business
Broken equipment costs you money with customers not able to obtain the products and services that they have come to depend on, employees that are not productive and loss of sales. All of these can be avoided with regular maintenance.
Commercial Equipment that we perform Preventative Maintenance includes:
Commercial Washers/Extractors
Drying Tumblers
Flatwork Ironers
Hot Water Heating Systems
Coin Changers
Card Systems
Ozone Systems
Preventive Maintenance Contracts
In most cases, we can provide cost and analysis for Preventive Maintenance Contracts that range from simple annual or bi-annual contracts to more in-depth quarterly conctracts. Depending on the depth and details of your contract, some even come with additional discounted rates on service, parts, shipping, and more! Contact us today to get your comprehensive Preventive Maintenance Contract!
Convenience
Placing a call is as easy as calling or e-mailing our team, with fast and timely service to help keep your business running at peak efficiency.
Our Capitol Service Team assures that your problems handled promptly. Our factory trained technicians are standing by. Give us a call toll free at 800-776-9424, Use our online form or e-mail us at, service@hynesandwaller.com